New York City or NYC would come across as a magical destination for many tourists. Many in the world see it as a city that never sleeps. This is because NYC is constantly abuzz with a lot of activity. If you've just started exploring the world, this city can be overwhelming. You'll have plenty of things to see and do in NYC. It is one of the largest and most densely populated cities in the United States.
When you begin exploring this city, you'll find that it has an abundance of art and culture. When the sun goes down, it wakes up to the night sky with bright lights and an exciting nightlife. Here are some of the popular attractions you must never miss while getting around in NYC:
1. Statue of Liberty
This is the statue that has given New York City its identity. One of the most famous attractions in the world, it is a symbol of freedom. It was a gift to the United States of America from the French people. The statue is located on the Liberty Island in New York Harbor. It depicts the Roman goddess of liberty holding a torch in her right hand.
In her left hand is a tablet with dovetail handles. It has the date inscribed in Roman numerals as July 4, 1776. At her feet is a broken shackle with chains. Today, it has a greenish appearance owing to the oxidation of copper, which was used in its construction.
2. Central Park
Located in the heart of Manhattan borough is Central Park, one of New York City's largest parks. More than 40 million people visit this beautiful urban park every year. This makes it one of the most visited parks in the world. It covers a vast area of 843 acres and is home to many attractions.
Some of them are of historical significance, such as the Belvedere Castle and Blockhouse. You'll also find artificial lakes, wooded areas, and meadows in Central Park. After your busy sightseeing schedules, this park would give you the perfect atmosphere to unwind.
3. Metropolitan Museum of Art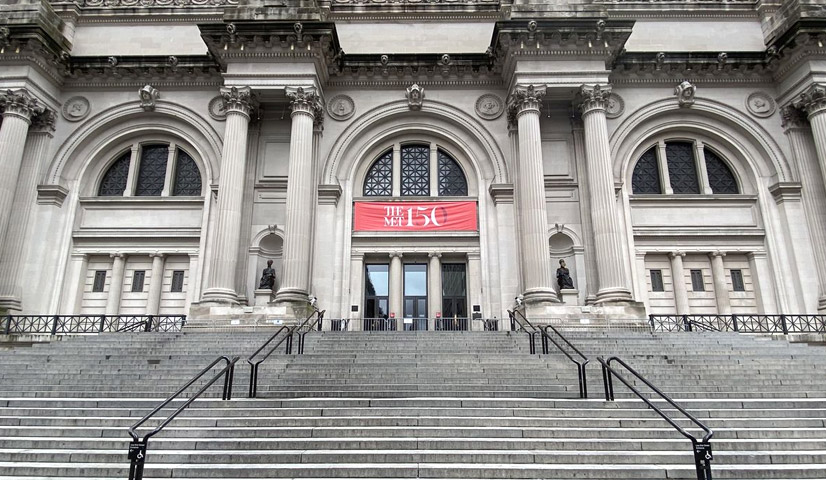 Popularly called 'The Met', this is the world's largest museum and an absolute delight for art lovers. It is also one of the most recommended places to visit in this city. The museum houses more than two million pieces of art, including sculptures, paintings, and historical artifacts.
While exploring The Met, you'll also come across some interesting musical instruments, armaments, and costumes. The museum currently has 20 permanent collections, which comprises mostly of medieval art. The museum also hosts regular events, seasonal exhibitions, and family programs.
4. World Trade Center
The entire world watched the images of terrorist attacks on the World Trade Center on September 11, 2001. It destroyed the previous twin towers of the complex. The first new building was later rebuilt and opened in 2006. The National September 11 Memorial and Museum's memorial buildings were rebuilt and opened to the public in 2014.
The entire complex is still in the rebuilding process. Adjacent to the site is an elevated Liberty Park. It is home to the St. Nicholas Greek Orthodox Church. A visit to the new World Trade Center is one of the highlights of any New York City tour.
5. Times Square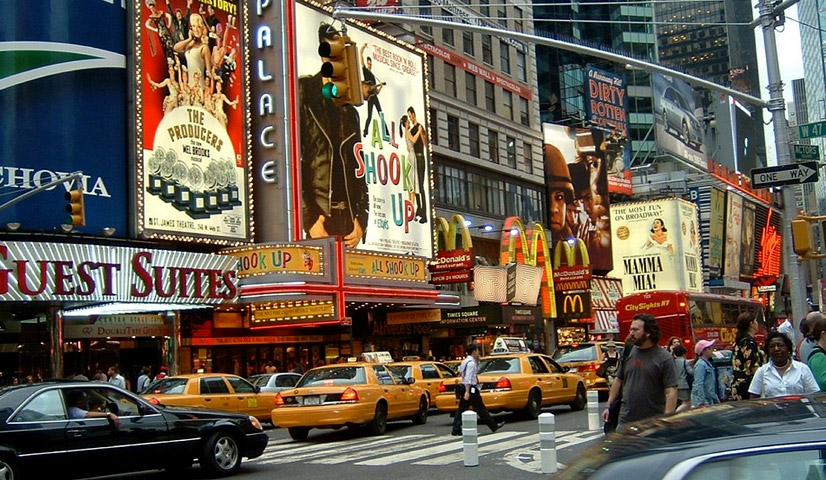 Popular with the locals and tourists alike, Times Square is a fascinating place. It is a commercial intersection between the Seventh Avenue and Broadway. You might've already seen Times Square many times in the movies and on television. The entire area is a grand show of advertisements and billboards.
It has been a favorite of more than 50 million folks who've visited this place before. So, this is one particular attraction you must not miss. Whether you're traveling alone or with your family, this would be an excellent spot to click some memorable photos.
6. Empire State Building
Opened in 1931, the Empire State Building has been gracing the city's skyline for decades. Your trip to NYC, therefore, would be considered incomplete without a visit to this grand building. The opening ceremony of this building was attended by more than 350 guests, including Franklin D. Roosevelt. The building lights were turned on during the opening by President Herbert Hoover.
Many big corporations have their offices in this building owing to the prestige associated with it. You'll be able to enjoy panoramic views of the city from the observatory deck, which is on the 86th floor. The free audio tour would make your visit to this building even more exciting.
7. Rockefeller Center
This massive complex has been named after John D. Rockefeller Jr., an American financier and philanthropist. It is a massive complex of 19 commercial buildings spread across 22 acres in Midtown Manhattan. Among the 19 buildings, 14 have been built in the Art Deco style. There are three observation decks, including the one called 'Top of the Rock'.
You can savor the unobstructed views of New York City's skyscrapers from this observation deck. Among the many things that add beauty to the center are the outdoor gardens. An excellent fusion of art, style, and entertainment, the center has every bit of what NYC has to offer.
8. Brooklyn Bridge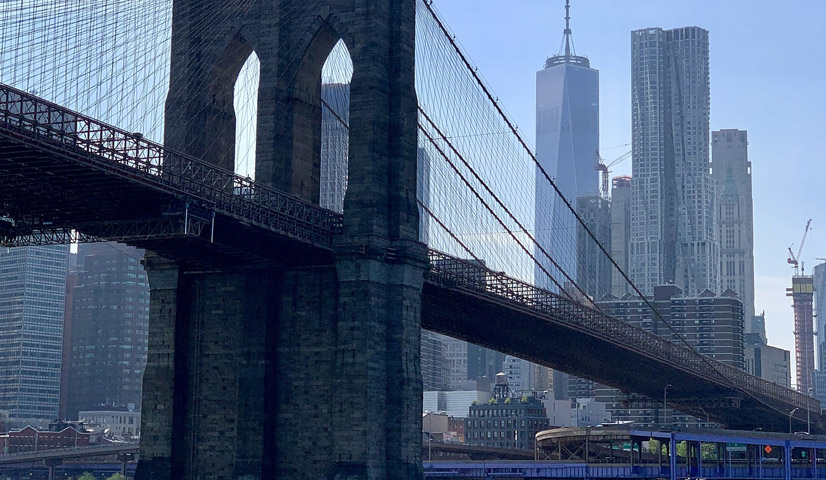 This cable-stayed bridge links the Manhattan and Brooklyn boroughs with each other. Upon its construction, the bridge was considered an architectural marvel. You'll need at least an hour to complete a one-way leisurely walk across it. Brooklyn Bridge was built in 1883 with steel cables and granite towers.
For more than a century, it has been providing a safe passageway for trains, cars, bicycles, and the public. You'll also get to witness the amazing views of Brooklyn, the Statue of Liberty, and Manhattan from this bridge.
9. High Line
Maintained by a non-profit organization called 'Friends of the High Line', this is an elevated linear park. It is located on the West Side of Manhattan and extends to 1.45 miles. You can take a pleasant walk through the garden during your visit and explore several things.
Among them are the artworks, performances, and delicious food. This would also be an ideal place to strike a conversation with the other visitors. High Line has become an inspiration globally for the cities that want to transform unused spaces for public welfare.