Almost every New Yorker knows that the city is home to some unmatched music venues. However, the clubs and studios in certain areas of Brooklyn, Bushwick, and Ridgewood are the latest hotspots. These are the places where the freshest music is being created.
One of the reasons is that the rising rents have pushed artists and independent venues towards these areas. Despite such latest developments, you'll still find the legacy clubs and concert halls mostly in Manhattan. If you're looking for the best venues for enjoying live music in the city, consider these options:
1. Bowery Ballroom
This venue would surely give you some classical vibes. The facade of Bowery Ballroom dates back to the early 20th century. Overlooking the floor is a wrought-iron balcony, while you'll find a separate bar in the basement. This is an excellent venue to enjoy the major pop and rock acts. On most nights of the week, you'll get to enjoy the performances of some talented upcoming artists.
2. Avant Gardner
Located in Brooklyn, this fascinating complex has an open-air dance floor called Brooklyn Mirage. This newly redesigned venue mostly comes alive during summers. You'll be able to enjoy some of the biggest electronic music shows in Bushwick at the Avant Gardner complex.
3. Elsewhere
Elsewhere offers a variety of live events ranging from live music performances to DJ nights. The spaces where such events are hosted include the Hall and Zone One. Upon visiting this venue, you'll find three stages spread out across three floors. It is also worth mentioning that the rooftop of Elsewhere becomes an exciting open-air venue each year starting in May.
4. Kings Theater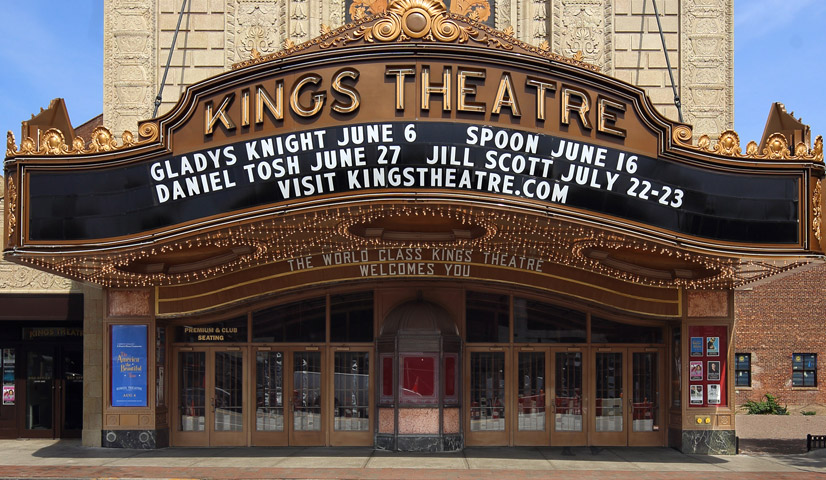 Kings Theater is one of the rare music venues in Brooklyn that hosts historic tours on Saturday afternoons. Today, it is a place where you can watch musicals, concerts, and several other shows. They mostly feature the indie bands belonging to the A-list.
This theater located in central Brooklyn was constructed in the 1920s. It draws some inspiration from the Paris Opera House and the Palace of Versailles. You'll be impressed by the architecture of this place as it features an elegant terracotta facade, high-flown archways, and 80-foot ceilings.
5. Nebula
This would be an ideal venue for enjoying EDM parties. Nebula features 27-foot ceilings and a huge floor space. It is one of the latest clubs in the city with a major focus on the dance floor. Nevertheless, you'll find some private rooms for rent in their basement. They have their own light displays and sound systems that are ideal for groups to party.
6. Sultan Room
Sultan Room is home to a carpeted mezzanine around a tight floor used for the dancing folks. It is a small but charming venue with a stage backed by a wall of stained glass. Also attached to the space is Turk's Inn, which is a quaint-looking restaurant. The performances hosted in Sultan Room range from acts of rising R & B stars to the jazz bands.
7. Webster Hall
One of the official landmarks of NYC, Webster Hall has been around since the late 19th century. During those times, it was a venue for organizing rallies. In recent times, it has turned into a music venue. You'll find an array of live music events being hosted in its spacious hall.
It will give you the feel of being inside a stately theater. Here, the parties go on well past midnight on Fridays and Saturdays with some fabulous DJ sets.